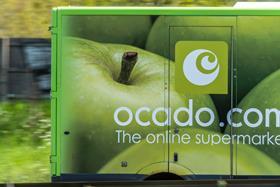 Online grocer Ocado is scrapping 'best-before' labels on some fruit and vegetables in a bid to reduce food waste, reports the Mail on Sunday (MoS).
Ocado will launch the initiative tomorrow (15 March) for items in its fresh produce range, including apples, pears and citrus fruits, the paper said.
An Ocado spokesman told MoS: 'We have removed the best before date – an indicator of freshness – from a number of our Ocado Own Range produce. This is to help fight food waste and to encourage our customers to make their own decision as to when a food item is past its best.'
The retailer has also signed up to The Waste And Resources Action Programme (WRAP) Courtauld Commitment 2025, a voluntary agreement to cut waste in the grocery sector.
A recent study by WRAP revealed that selling fresh produce loose and removing date labels would prevent 14 million shopping baskets of food from being wasted and remove the need for plastic that could fill 1,100 refuse lorries.
Marcus Gover, the charity's chief executive, told MoS: 'WRAP research showed that getting rid of best before dates on fresh fruit and veg can help reduce the amount of food we throw away from our homes by a staggering 50,000 tons a year, so we fully support Ocado's move.
'We're delighted to have worked with them to take this important step and are looking forward to more supermarkets joining them and binning best before dates on fresh uncut produce.'