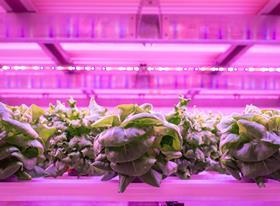 Online retailer Ocado has increased its share in UK vertical farm business Jones Food Company.
According to a report in The Telegraph, Ocado now owns 70 per cent of the agri-tech business, having become its largest shareholder in November with a 58 per cent stake.
The move continues Ocado's investments in cutting-edge food supply tech, after its partner, the EU Horizon 2020 SecondHands consortium, announced the completion of a floor assistant robot project in May, which will help people with "lifting, holding, reaching, and passing objects".
Ocado's investment will help the Jones Food Company go live with three more vertical farm operations by the end of next year.
"Ocado invested after only 15 months [of existence] because they liked that we developed and implemented [our technology] really quickly," Lloyd Jones said.
According to The Telegraph, the move is part of a plan touted by Ocado co-founder and chief executive Tim Steiner to have indoor farms next to its warehouses in order to deliver the freshest possible leafy greens to customers.