Sobering research by Meals & More lays bare impact of crisis on healthy food consumption
New research from child food poverty charity Meals & More has shown that more than 70 per cent of parents expect to struggle financially over the summer holidays, with many expecting to miss meals as a result.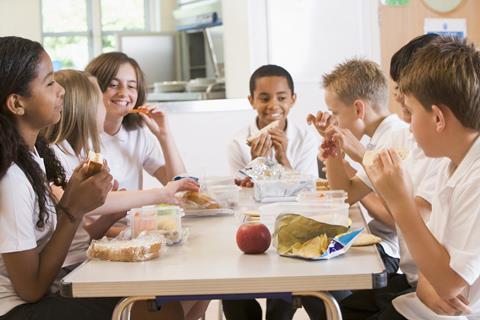 With seven out of 10 parents feeling worse off than they did a year ago, there has been a huge impact on food, with more than half of families having to look for cheaper alternatives and 28 per cent no longer being able to afford to buy as much healthy food.
Worryingly, half of all parents have missed a meal so that their children can eat. More than one in five expect to miss a meal over the summer holiday period, with a further 36 per cent saying they will eat less so that they can put food on the table for their children.
Peter McGrath, operations director at Meals & More, said: "The findings of our survey are incredibly sad and concerning, with half of parents having had to seek out some sort of support over the past year from friends, family or charities.
"And with more than half of all people thinking it will be at least two years before their financial situation will improve, this is going to be a problem for some time to come. With the school holidays approaching, parents will be having sleepless nights worrying about how they are going to put food on the table.
"Charities like Meals & More can provide some respite by funding holiday clubs across the country, where children can get a healthy meal. The problem, however, is now so widespread that we can't help everyone, and we need more help from the government."
Summer holidays sacrificed
Around half of parents will not be taking a summer holiday this year, as they are concerned about their finances and cannot afford it, which means that millions of children will miss out on life-enhancing experiences. Some 50 per cent of parents believe their children are missing out on activities that other children participate in over the summer holidays.
As a result, Meals & More has launched its Big Day Out, which will offer children living with poverty the opportunity to enjoy a day out over the summer holidays through the clubs it supports.
Meals & More was founded by foodservice wholesaler Brakes in 2015 when it recognised that millions of children were missing out on nutritious food when schools were closed for the holidays. While there has been greater recognition of the problem in recent years, Brakes says 90 per cent of people still underestimate or do not know the sheer scale of the problem, which sees more than four million children living in poverty in the UK.
What is particularly worrying for charities like Meals & More is that, with the cost-of-living crisis, it is likely that even more children will be pulled into food poverty in the coming years.