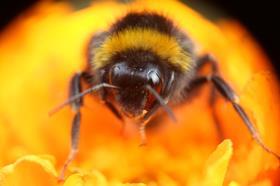 Pressure is being put on political parties to commit to reintroducing and improving on the Environment Bill after the upcoming general election.
The Environment Bill received its second reading in the House of Commons on the 28October, but it has been unable to complete its passage through Parliament before its imminent dissolution for the election. The Bill now "falls" and cannot be taken further until a new government is formed.
The Bill covers key areas such as biodiversity, water and air quality, as well as a new Office of Environmental Protection, designed to maintain environmental standards after the UK has left the EU.
Tamara Sandoul, policy manager at the Chartered Institute of Environmental Health (CIEH) said: "The Environment Bill was a much-delayed vital piece of legislation to maintain and enhance standards in our country after we have left the European Union.
"That it took so long to be published was regrettable, but now we have lost it entirely due to the general election.
"We are calling on all political parties to make firm commitments to bringing the Bill back in full if they are in position to form a government.
"There are a number of areas where the Bill can be strengthened: legally binding air pollution targets, resources for local authorities, and a focus on noise, and we look forward to working with politicians and stakeholders to take this forward following the election."