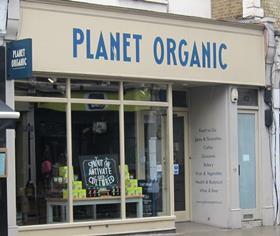 Organic UK supermarket Planet Organic is launching a new campaign to encourage shoppers to make greener purchases.
The retailer's Let's Make Greener Choices Together campaign coincides with Earth Day celebrations on 22 April and will feature educational content, sustainability blogs and discounts on popular sustainable products.
Planet Organic describes itself as a 'longstanding champion of all things organic, natural and eco-friendly' and has committed to zero edible food waste, as well as prioritising plastic-free and compostable packaging. The business said it hopes that offering savings of up to 25 per cent on both new and bestselling products will help customers in the fight against waste, pollution and climate change.
Environment-conscious shoppers can choose from 55 organic and natural meat-free alternatives, as well as save on certified organic products including 100 per cent vegan, 'cruelty-free' protein powders, supplements and other wellbeing products.