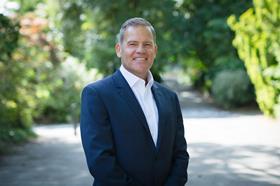 Fresca has welcomed what CEO Martyn Fletcher called an "overwhelmingly positive year for the group", seeing its pre-tax profit rocket thanks to a renewed focus on cost and margin management.
The fresh produce supplier, which is based at Paddock Wood in Kent, saw its turnover shrink from £454.1 million to £413.8m in the year to 30 April 2021, a figure that includes its share of joint ventures' turnover. However, pre-tax profit rose from a £29,000 loss in the year to 24 April 2020 to a £4.4 million profit in the following 12 months.
CEO Martyn Fletcher said he was "pleased with the overall performance in such a challenging year," adding: "Our sales performance was in line with expectations but of particular note is the improvement in our pre-tax profits. That reflects our enhanced focus on effective cost and margin management – particularly noteworthy considering the additional expenses associated with Covid-19 measures and Brexit preparations."
Gross profit fell from £18.6m to £15.7m, but operating profit was up from £1.1m to £1.9m.
The business reported that The Avocado Company performed ahead of expectations, with customer contract wins contributing to "significant additional market share".
Meanwhile, Mack Fruit continued its solid performance, particularly in the melon category, growing its market share.
The wholesale business was inevitably hit by the shutdown of the hospitality sector during pandemic lockdowns but was said to have performed "in line with expectations".
By contrast, DGM Growers, the group's speciality vegetable company in Holbeach, benefitted from high yields and strong retail demand. The business moved into a newly constructed packing factory, chicory growing rooms and staff welfare facilities.
In its financial report, Fresca made special reference to its internal customs clearance business, Fresh Clear, which it said worked tirelessly to ensure the continuous delivery of goods.
The group's largest joint venture business, Thanet Earth, was said to have performed "extremely well", surpassing expectations. It grows speciality tomatoes, peppers and cucumbers in Kent for UK retailers.
Meanwhile, Fresca is looking forward to the arrival of the first Hass avocados from its own farm in Colombia as part of its JV with Cartama. As well as supplying the UK market, Fresca has this year created a new joint venture called Cartama Europe – to connect Colombian Hass avocado production with retail and foodservice buyers across Europe.
Fresca Spain was challenged by restrictions to movement during the pandemic and complications arising during the Brexit transition period, but the group said its Spanish division had "succeeded in maintaining the strong relationships needed with our growers".
Commenting on the performance of the business since joining in August 2020, Fletcher said: "During the course of 2020, we reinvigorated our strategic plans across the entire group. We have had to address some under-performances, and whilst we haven't been able to recover some lost business over recent years, we are strengthening our position to be able to build a stronger business for the long-term."
Looking ahead to the 2022 financial year, Fletcher added that he was cautious about 'forecasted headwinds', noting that despite the "very positive inroads" the business has made over the last 12 months, it is moving from one challenging year into another.
"These unprecedented times continue,' he said, 'with the ongoing issues around labour and driver availability, as well as the increasing costs relating to energy and transport, and the resultant impact that has on cost of goods and inflation – no business is immune to that.
"But we have strengthened our senior teams and have defined our longer-term vision for each business, with robust plans in place for their future.
"We have made strategic investments to increase capacity around the business, and enhanced our capabilities in primary production, ripening and packing which improves our competitive edge and ultimately yields an even more consistent, quality service to our customers."