The country's farming unions urge new Prime Minister Liz Truss to invest in British agriculture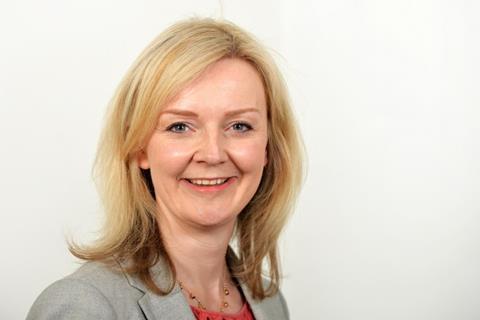 UK farming leaders are urging Britain's new premier, Liz Truss, to prioritise agriculture and 'go for growth'.
Reacting to the news on Monday (5 September) that Truss was to become Prime Minister, having defeated Rishi Sunak in the Conservative party leadership race, farmer unions were quick to urge the new leader to tackle key issues damaging the sector and help create a sustainable future.
In a statement, NFU's president Minette Batters said: "I would like to welcome Liz Truss as the new Prime Minister and I look forward to working with her and her government on its priorities for British food and farming.
"British farmers are critically important in providing the nation with a supply of home-grown food and it's essential that British farming has a vibrant and sustainable future, particularly as it moves into a new domestic agricultural policy and continues to grapple with the rising costs facing all farm businesses."
During the leadership race, Truss committed to making British farmers more competitive, "freeing them to grow more sustainable and high-quality British food, to enhance the nation's food security".
Specifically, she promised to cut red tape and make it easier for farmers to access labour, with a short-term expansion of the Seasonal Worker Scheme, while working to address longer-term skills shortages and promote labour saving technologies.
As part of Truss' commitment to lowering tax rates and deregulating industry, she promised her policies would "turbocharge the rural economy by focusing on farmers growing food and cutting the pointless regulation that gets in their way".
Reacting to news of Truss's win, NFU Scotland president Martin Kennedy urged the new PM to immediately address the brutal "here and now" facing farming and food production – while delivering an unequivocal commitment to the importance of UK food security.
"Unsustainable costs around the likes of electricity and fertiliser are creating a crisis of confidence around food production that Government must tackle as a priority and set the conditions for a thriving farming sector that sees shelves stocked with nutritious, sustainably produced, and affordable British food. That is what the public expect."
Supporting domestic production and its standards requires a change of direction and industry engagement on trade policy, he added. "Rather than agriculture being used as a pawn, we need an approach to trade policy that is fair and an agricultural policy that has production at its heart." He called for a long-term commitment to invest in farming from UK government.
Over in Wales, NFU Cymru President Aled Jones added: "I would like to welcome Liz Truss as the new Prime Minister. We are in a time of significant change and challenge, but NFU Cymru looks forward to working with the new Prime Minister and her government to tackle these issues, capitalise on opportunities and to ensure a profitable, productive and progressive future for Welsh agriculture."
Meanwhile, logistics specialist ParcelHero said the jury is out on whether Liz Truss premiership will deliver for business and retail.
"In her leadership victory speech new PM Liz Truss repeated three times 'We will deliver', said ParcelHero's head of consumer research, David Jinks M.I.L.T. "Business and retail bosses will be holding their breath as she attempts to square the circle by both cutting taxes and funding an energy bill freeze.
"As delivery experts ourselves, we know that successful delivery is about consistency and careful planning. The new Prime Minister has given mixed signals to business during her Conservative Party leadership campaign."