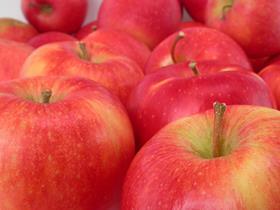 Prisoners at one UK jail are paying almost double for bad-quality fruit from prison canteens, according to one inmate.
Sarah Gibbs, who is serving three and a half years at HMP Send, in Surrey, has written to prison magazine Inside Time criticising the price and quality of fruit at the institution, local paper The Argus has reported.
"As you would expect from a cash-strapped institution whose budgets are being constantly cut, the fruit they supply is the low end of the crop that would not be up to a standard that the general public would expect to see on offer," wrote Gibbs, a former bank manager who was jailed for stealing £282,000 from customer accounts.
Gibbs said that inmates pay 30p for one kiwi, 29p for one banana, and 59p for two apples or two oranges, and compared this to an advert from a major retailer she had seen, which advertised six kiwi fruits for 69p, five apples for 69p, a pineapple for 69p and 600g of satsumas for 69p.
She said prisoners can earn an average of £10 per week so buying two pieces of fruit would make a considerable percentage of this, the Argus reported.
In her letter she also complained that fruit in the canteen has been replaced by chocolate bars, and concluded: "I wonder if people are having the same issues in other prisons and if you have any ideas of what we can do about this."