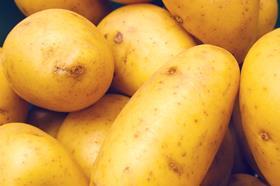 Produce Investments (PIL) has agreed to sell all its shares in Linwood Crops (LCL) back to the potato marketing firm.
The chief executive of Produce Investments Angus Armstrong said: "Having supported the new venture back in 2016, both parties feel that now is the right time for the LCL team to take full control and for PIL to exit the business. We wish the LCL team well for the future."
Produce Investments is a leading operator in the fresh potato and daffodil sectors, owning the potato supplier Greenvale and The Jersey Royal Company among other businesses.
Linwood Crops, which is based in March, Cambridgeshire, provides potato growers, suppliers and customers with supply and procurement solutions.
The company's managing director Chris Marshall said: "LCL appreciates the help and support PIL have given us over our first three years of trading. We have now established the business operationally and with both supply and customer bases.
'We would like to thank PIL for their backing, wish them well and look forward to an ongoing trading relationship with them."