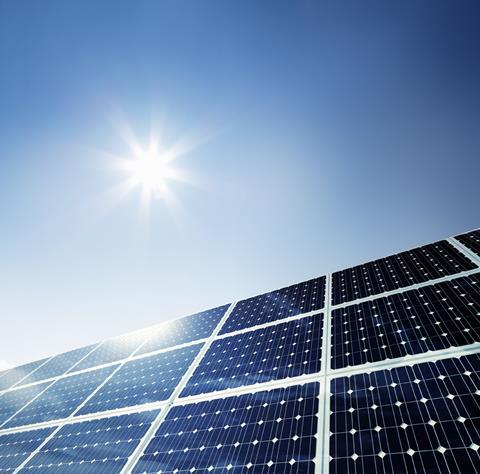 The renewables sector is in something of a funk after the government announced plans for swingeing cuts to the feed-in tariff (FiT).
The rate of solar, wind, hydro and anaerobic digestion (AD) installations are all set to slow with proposed cuts of almost 90 per cent to the FiT, which subsidises renewables projects. The government says that although the scheme has "exceeded all renewable energy deployment expectations", costs have also gone beyond projections and a line has to be drawn.
Conspiracy theorists argue that the government has cut back on renewables support as a way of backing the nuclear industry and securing contracts, while critics point out that although the UK is currently above the curve when it comes to meeting the EU directive of members producing 15 per cent of their energy through renewables by 2020, it will fall short of that goal by cutting back now. Failing to hit the target would leave the UK open to possible legal action from the European Commission.
The FiT proposals come on top of cuts to other schemes such as the Renewable Heat Incentive, and there have already been casualties within the industry, with solar panel specialists Mark Group and Climate Energy both falling into administration last month.
As for what it all means for the fruit and vegetable production industry, experts have warned that it could seriously harm attempts to make farming greener. According to Tim Pratt, technical director at the Farm Energy Centre, reductions in the feed-in tariff will not make production less sustainable, but it will slow or even stall the rate of making it more sustainable.
"There is little doubt that we will see a slowing of uptake [of renewable technology] if these changes are implemented, which is why government is proposing them," he explains. "Where all of the electricity generated by a PV is used on site, this will probably become a poor but safe ROI. I expect new AD projects will be affected a lot; only projects that tick every box will succeed."
The AD industry is facing a "fight to survive" as a result of the proposals, trade body the Anaerobic Digestion & Bioresources Association (ADBA) claims. Speaking to FPJ, ADBA chief executive Charlotte Morton says the decision would have a major impact on the horticulture sector, as well as damaging investor confidence in renewables and hampering diversification overall.
"The proposed deployment cap represents just 72.7MW over three and a quarter years – but to put this in context the AD industry deployed 47.9MW under the FiT scheme in 2014 alone," Morton explains. "So if government goes ahead with their proposals, they are significantly scaling back their ambition for AD. There are 158 on-farm biogas plants in the UK, but the AD industry's ability to meet the NFU's vision of 1,000 on-farm plants over the next decade will not be possible if these cuts are made."
Morton adds that the government's "over-zealous efforts to drive cost efficiency for bill payers threatens the survival of the very technologies that will improve farm resilience."
Where does that leave the future of renewables in farming? Pratt says there will still be opportunities, but they will be increasingly project-specific and "just installing PV because everyone else is will not guarantee a decent return".
Dr Simon Minett, managing director at Challoch Energy, describes the UK government as "the worst in Europe for changing its mind on a three or six-month basis on its energy policy", but says there could be some reason for optimism in the new year.
Specifically, the deals to allow China to build nuclear power stations in Britain will have been secured, meaning the government can again publicly back renewables; the consultation on FiTs will have concluded; the cost of renewables are coming down; and CHP projects, in particular, should continue to get support.
The NFU's chief renewable energy and climate change adviser, Jonathan Scurlock, goes further, giving a bullish assessment of the future of the industry and arguing that the private sector could lead the transition to a low-carbon economy.
"Oil prices, as well as other heating and power bills, will keep rising, farmers are working to tighter margins, and there's a case for installing renewable energy initiatives not only for keeping down energy costs, and generating extra income, but also for numerous on-site uses as well," he says.
Energy industry regulator Ofgem said it had received 1,500 applications for preliminary accreditation before 30 September, when the ability to pre-accredit ended, suggesting there will be a final flurry of new build projects in 2016. What happens beyond that is the real grey area.
Those that hesitated in getting on board the green bandwagon may just wish they had acted sooner, as significantly deeper pockets would seem to be required from now on.
Putting sustainability first
1 Zeroes and heroes
Unilever announced last week that it has become a zero landfill company in Europe, and is on course to do the same globally around the end of the year. The food giant, which sources huge volumes of tomatoes and other fresh produce for its brands, is also working towards a zero-waste value chain. "Our zero waste to landfill goal is essential to Unilever's sustainable growth ambitions and we aspire to see an industry-wide movement here," said the company's chief supply chain officer, Pier Luigi Sigismondi. "We are convinced that only together can we eliminate waste on an unprecedented scale across the globe."
2 Two days extra for Tesco
Salads and citrus fruit could stay fresh for up to two extra days thanks to a new initiative by Tesco. As part of a commitment to tackling food waste, Tesco is working to cut out a food packing stage in the journey from farm to fork. Among the foods that are set to gain extra freshness from the initiative are citrus fruit, lettuce, tomatoes, cucumbers, peppers, broccoli and celery. Tesco claims that as a result of advancements in packing and storage, it is now possible to ship produce directly from European suppliers to UK stores, cutting the amount of time spent in transit which means getting produce to customers faster, and therefore fresher.
3 Greenvale's Green20
Potato supplier Greenvale has already put a number of notable environmental feathers in its cap with its Green15 initiative, but this week the company went further by announcing a series of new targets for 2020. Under the tagline Green20, these include reducing water use by 35 per cent across the group, a 30 per cent reduction in carbon output, making all sites zero to landfill and producing 35 per cent of its electricity via renewable means. Green15's achievements included a 30 per cent reduction in carbon, 50 per cent reduction in water and 90 per cent of waste diverted from landfill.
4 Produce World's pledge 4Life
Produce World chairman and chief executive Neil Fraser has been talking up the group's sustainability credentials, which are enshrined in its 4Life programme. The initiative features four key strands – environmental stewardship, workplace culture, responsible sourcing and community impact. The company's head of research, development and innovation, Guy Thallon, says: "Recent experience has shown us that getting the sustainability agenda right can have tangible commercial benefits, and if anything it will be even more important for us in the future."
Weighing up the alternatives
Dr Simon Minett, MD of Challoch Energy, assesses the cost of different renewable alternatives following the withdrawal of much government funding:
Solar
A large solar roof installation today would cost £800/kWp, with a payback of 10 years, assuming no subsidies, according to Minett. However the payback time is likely to fall to 8.5 years from 2016 as a result of higher electricity costs, making it more attractive to private investors such as pension funds.
Wind
Probably the most attractive renewable in the new environment, with £100/MWh retail power cost, payback of 7.5 years and return of 15 per cent. However the big stumbling block could be obtaining planning permission.
AD
Minett says it is harder to achieve cost reductions in AD, and agricultural AD has become much less attractive with the absence of government backing. Debate also continues to rage over if it is worth it for producers that do not have ready fuel access.
Hydro
Value is very much dependent on site, but location is obviously an issue.
Biomass Boilers
The continuing fall in the Renewable Heat Incentive means that small boilers are no longer an interesting proposition, but larger installations could still be worth it.
CHP
Combined heat and power is still worth considering, says Minett, particularly as it is the one area that has not met targets and subsidies are likely to remain. However it needs a heat load, and must be good quality CHP.