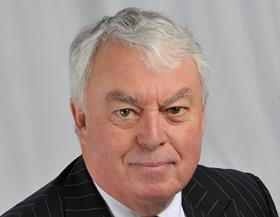 Berry Gardens has reported a 3.8 per cent increase in sales on the back of strong growth in domestic production.
The cooperative reported its 2019 figures at its first-ever virtual AGM this month, revealing that turnover has hit £329 million, its second-highest ever figure.
"The success in sales in 2019 can be attributed to the success of our UK growers - home-grown fruit sales growth exceeded that of imported fruit," explained Robin Walker, chairman of Berry Gardens Growers. "This was helped by good weather conditions, but also combined with investments from our grower owners to drive innovation to help support season extension and maximise quality of our British soft fruit.
Reflecting on 2019, Walker said the company went through a number of significant changes, including adding Rob Harrison as commercial director and moving into a new packhouse and head office in Maidstone, a 150,000 sq ft site that consolidates all of the business's activities under one roof for the first time. That followed with the appointment of former chief operating officer Nick Allen as its new chief executive in early 2020.
"The new development provides the business with the opportunity to look forward, helping to provide improved efficiency - being a modern building - and the ability to support future business growth," Walker said. "The solar panels have also provided us with up to 50 per cent of our daily power requirements, and we have exported significant power to the national grid, which is both environmentally and economically positive for the business. The project was also completed on time and on budget without any business disruption."
Challenges of Covid
Despite the positivity, Walker said the company and wider industry have been hit by the impact of Covid-19 and the challenges surrounding the pandemic. "2020 has created a new set of obstacles due to Covid-19. A predominantly office-based workforce was forced to work virtually, new health and safety measures in the BGP and on farms as a result of social distancing, plus continued concern about the availability of labour as a result of Brexit.
"However, the continued resilience of the business and our members, support from local communities and the 'Pick For Britain' campaign has meant, for the most part, we have managed to continue to meet consumer demand for fresh, nutritious, premium fruit despite the challenges of Covid-19.
"That said, difficulties earlier in the season with a shortage of strawberries was a significant obstacle for both the business and our customers. We are reviewing the situation and will be making changes ahead of next year, but in the meantime, we have high hopes for a strong end to the 2020 British strawberry season."
Growth in the market has continued following a short period of market decline in the initial weeks after lockdown in late March, Walker continued, and has shown that consumer demand for healthy fresh berries remains strong and there is an opportunity for the business as people opt for staycations rather than holidays abroad.
Branding and marketing push
Opportunity for business growth this year is focused on developments including the start of Berry Gardens' largest PR and marketing campaign,Berry People, which aims to drive awareness and growth of its exclusive premium varieties, and the launch of its own brand, The Berry Collective.