Dutch agtech firm to build and operate UK smart farm to meet growing demand for locally grown strawberries
Smartkas, a Dutch agtech firm that designs, builds, owns and operates smart farms, has announced it will build and operate a 300,000 sq ft smart farm in Harlow, England, yielding 500,000kg of sustainably grown strawberries annually.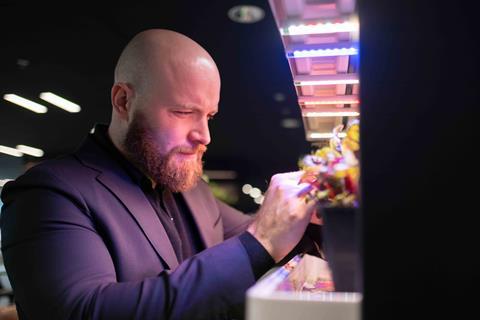 Building on its mission to eradicate global food problems and provide food security as a service, the Smartkas smart farm will meet the UK's growing demand for year-round, locally grown strawberries.
Located in Harlow Innovation Park, a new progressive sci-tech community within the thriving scientific community along the London-Stansted-Cambridge corridor, the smart farm is set to produce its first of its weekly crop yields later this year. The 12-layer smart farm will utilise a base layer of 25,000 sq. ft. to produce pesticide-free strawberries over 300,000 sq ft of growing surface using a fully sustainable, clean and green agricultural process that relies on renewable sources for energy and water.
Dr David Meszaros, CEO of Smartkas, said: "We're very excited to announce the launch of this brand-new UK smart farm. For the first time last year, UK consumer demand for strawberries topped bananas – traditionally the most popular fruit – despite only being available during the summer months. Our new smart farm facility, which is set to be the beginning of much larger operations in the UK, will meet the growing demand for locally grown, high quality fruit and vegetables that are produced in a fully sustainable, price-controlled environment and without the need for pesticides."
The UK is facing a deepening food supply chain crisis amid shortages of seasonal fruit and vegetable workers and lorry drivers. Around 70,0000 workers are needed to harvest British fruit and vegetable harvest every year, but Brexit and the global pandemic have made it increasingly challenging to recruit a seasonal European labour force.
Smartkas believes only innovative solutions will ensure the world can provide food to 10 billion people by 2050. The Smartkas farm will meet growing demand for year-round strawberries, reducing associated transport costs and incorporating automated technology to reduce the cost of labour, two of the biggest challenges currently facing the UK fruit and vegetable market.