Community of practice brings together sustainability heads from a range of leading organisations
A new community of practice has been formed by Sodexo's Corporate Services division aimed at bringing together sustainability heads from some of the UK's leading organisations to be change-makers through collaboration.
A community of practice (CoP) is a group of people who share a common set of problems, or an interest in a topic and who come together to fulfil both individual and group goals.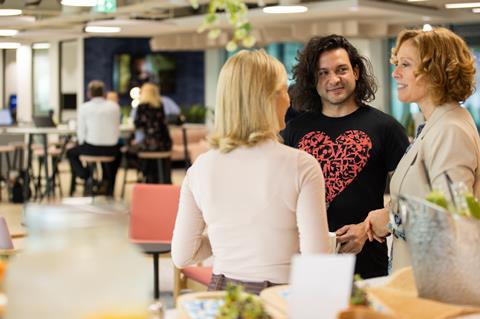 Sodexo, in partnership with FuturePlanet, launched its CoP this year for sustainability leads from its clients and suppliers in both the public and the private sector.
Through a programme of events, a dedicated online community platform and community support, the Sodexo community of practice has three goals: to be a safe space to come together as equals and to support each other as individuals; to share best practice and knowledge on achieving net zero, nature and social impact goals; and to foster collaboration with commercial partners who have shared goals, climate and nature-related risks.
Members of the Sodexo CoP have shared a multitude of challenges, solutions and ideas that can be used to transform their organisations and achieve net zero, nature and social goals. These have been reviewed, sorted and prioritised by each of the participants.
Themes and solutions shared include carbon reduction, particularly scope 3, supply chain engagement assessments with a particular focus on diverse supply chains, and employee and wider stakeholder engagement.
Topics covered with a shared relevance across sectors also include getting buy-in from stakeholders, climate-related objectives for employees and sharing best practice on how to engage and empower employees to act.
With support from FuturePlanet, Sodexo said its vision is to "foster a community which continually collaborates online and in person to drive ongoing impact both in the short and long term so that all can collectively achieve climate and sustainability goals to drive systemic transformation."
Julie Ennis, CEO corporate services at Sodexo UK & Ireland, said: "Navigating challenges such as calculating carbon emissions, influencing policy and regulations, leveraging business spend, and balancing ambition with delivery can be overwhelming for many. Through this new community we have co-created we are able to bring many organisations together from various industries to listen and learn from each other, so we can collectively achieve our climate and sustainability goals."