Vegetable machinery firm launches dedicated UK business in Suffolk following growth in UK and Irish markets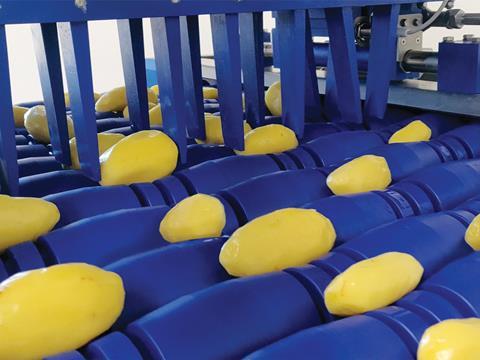 Fresh produce machinery specialist Sormac is set to launch a dedicated sales and service organisation in East Anglia for the UK and Ireland.
The company, which develops and manufactures machinery and processing lines for the fresh-cut industry, supplies peeling machines for potatoes, carrots and onions to the UK market. In addition, it specialises in washing and drying systems for leafy salads.
The main company, Sormac BV, is based in Venlo in the southeast of the Netherlands. But for over 20 years Sormac has been active in the UK and Irish markets, represented by independent agents and distributors with support from the Netherlands.
Now, driven by "continued and positive growth" in this market, Sormac is opening a dedicated office in Suffolk, with Sean Martin as managing director.
Martin has over 18 years' experience in the delivery of capital equipment solutions and projects for the food industry, operating across both the protein and fresh produce sectors.
The UK business will launch in February 2023, and Sormac said the move signalled the beginning of "a revolutionary change in how this highly sophisticated market is supported".
Working closely with Roy Lemmen and Lars Heuvelmans, who are based in Sormac's Dutch headquarters, the UK team will provide commercial advice and deliver service, spare parts, training and technical support.