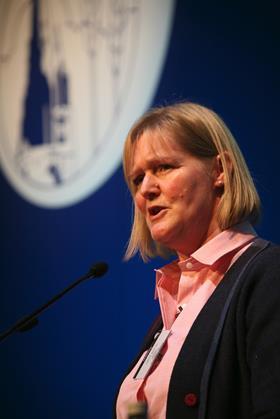 Nigel Stangroom has replaced Fiona Lamotte as chairman of the British Herb Trade Association (BHTA).
Stangroom officially took over the role at the AGM held during the BHTA conference last week near Guildford.
Chris Nye, chairman of seeds and babyleaf supplier CN seeds, also announced he is stepping back from the BHTA council after more than 20 years. He was presented with a decanter as a token of appreciation for the time he has dedicated to the association.
Nye will be replaced by Charles Seddon, also from CN Seeds.
Stangroom said: "The BHTA remains a key part of the herb industry in the UK. Today's excellent attendance, and quality speakers, proves that we continue to attract the best of the best. The BHTA council is evolving and we are looking at our future strategy in the next 12 months.
He added: "I would also like to thank Chris Nye for his many years of hard work and welcome Charles Seddon from CN Seeds onto the council."
Speakers at the conference included Joanna Niziolomski from Cranfield University who talked about the challenges of maintaining soil health under sustainable intensification.
The afternoon session focused on NPD using flavour analysis of herbs, given by BHTA life member Ray Marriott of Bangor University.
Outgoing BHTA chairman Lamotte said it was great that members had travelled from all over the UK for the event. "The programme was varied and interesting to BHTA members not just for the industry insights, but also for their businesses going forward," she said.
The event, held at Barnett Hill Hotel, was attended by around 50 members, academics and associated industries.