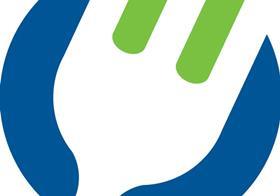 Bakkavor has returned to revenue growth as the easing of Covid restrictions has continued.
The fresh prepared food specialist this week gave an update on its trading performance for the 13 weeks to 26 June 2021, and said it had seen strong sales momentum after business had been heavily impacted by lockdown.
Group revenues for the second quarter were up 13 per cent compared to the same period in 2020, and 16.1 per cent higher on a like-for-like basis. Crucially, income was also 0.7 and 1.8 per cent higher respectively than the equivalent period in 2019. Overall group revenues for the half year were up four per cent compared to the first half of 2020.
In the UK, sales in the first quarter were adversely impacted by lockdown restrictions, however the group said early signs of recovery became apparent in March as government restrictions began to ease. 'We have since seen this improvement in sales gather pace throughout the second quarter as lockdown measures were eased further, and the frequency of shopping visits returned to pre-Covid levels,' it said in a statement.
'As a result of more normalised shopping habits, we have seen meals, pizza & bread and desserts return to pre-pandemic levels. Salads delivered a strong year-on-year performance driven by recovery in food-to-go, however this remained behind 2019 levels as a result of the continuation of government guidance to work from home, and mixed weather in the quarter. UK like-for-like sales increased 12 per cent in the quarter compared to 2020, and were down only 1.4 per cent compared to 2019.'
US continues strong growth trajectory
In the US, Bakkavor reported continued strong sales momentum through a combination of restrictions easing and growth with customers in both traditional grocery retail and online channels. Like-for-like sales increased 48.7 per cent in the quarter compared to 2020, when the business was most impacted by the pandemic, and 50.3 per cent ahead of 2019. 'We continue to see demand for fresh prepared meal solutions grow significantly and will invest to increase capacity across our existing footprint in the second half of the year to accommodate this growth,' it said.
Steady recovery in China
In China, the group reported significant like-for-like sales growth in the quarter of 40.8 per cent as volumes returned and built back to pre-Covid levels, leaving sales down 5.5 per cent compared to 2019. 'The performance was driven by a steady recovery in our foodservice customers in mainland China, good momentum in the bakery business as it benefits from our recent capacity investment and a return to growth in Hong Kong, following a challenging first quarter. We completed the transition of business to our new replacement site in Wuhan in April and our new site in Xi'an will be operational by the end of the year, as we build out our capacity to meet strong market demand for fresh, healthy and convenient food.'
On the operational front, Bakkavor said it was experiencing challenges in sourcing labour in a number of markets, but particularly the UK and US. It also noted some inflation in raw material costs, while it stressed the effect of Brexit on its business has been minimal so far.