All colleagues will ultimately receive comprehensive training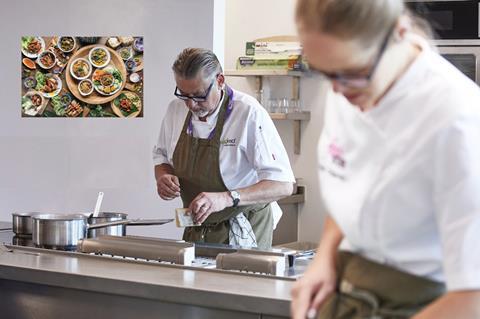 Sysco GB has kicked off a plan to offer comprehensive training on sustainability to all staff across its British businesses.
The foodservice wholesaler has teamed up with sustainability consultancy Knowledge Labs from Nutritics to create and deliver a bespoke training programme that will "give Sysco colleagues the knowledge and tools to support customers in becoming more sustainable".
Starting with colleagues in commercial roles, the programme, developed following a survey of existing knowledge, is built around eight modules. It covers key sustainability topics including Climate Change; Carbon Footprinting; Operational Sustainability; Healthy and Sustainable Diets; and Food Waste.
This will enable staff across the business to better understand the importance of sustainability at Sysco and in its customers' businesses, the company explained.
With the topic becoming increasingly important to customers, the training will initially be undertaken by frontline sales colleagues, who will join online training sessions delivered by experienced trainers.
Sysco GB's 15 development chefs will also receive additional face-to-face training to understand the main challenges for a sustainable food system at every stage of the food chain and how to apply that to the latest thinking on plant-forward and healthy, sustainable dishes.
'Sustainability champions'
Michael Andersen, chief commercial officer at Sysco GB, said: "By far the biggest portion of our carbon footprint as a business is the food that we sell. This training aims to transform our sales teams into sustainability champions – supporting our customers to better understand the impact that they can have through their businesses and in particular their menus.
"We believe we've created one of the most comprehensive training programmes that the sector's seen, which reflects the growing importance of sustainability across the supply chain. It builds on the success of our plant-based range and the work we've done to promote a plant-forward diet. Now, our teams will be armed with the knowledge that helps customers on their own sustainability journeys."