Leading UK supermarket to cut office jobs as interim profits take a hit
The UK's largest supermarket Tesco plans to axe over 300 office jobs but increase shopworker pay and recruit more temporary staff, reports Grocery Gazette.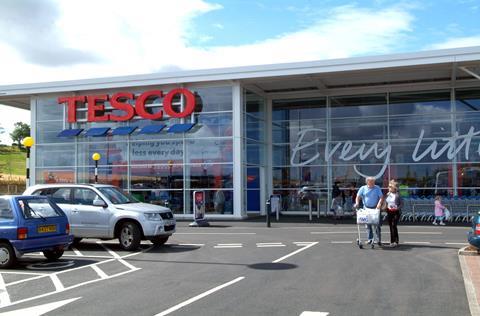 Tesco said that 325 jobs are being cut from the firm's offices and regional teams as the retailer's profits take a hit amid the cost-of-living crisis and rising inflation, according to the article.
However, existing Tesco shopworkers will get a pay rise of 20p from 13 November, taking workers' hourly rate to £10.98 in London and £10.30 in the rest of the country; and the retailer plans to recruit 12,500 temporary Christmas store staff to manage the busy festive period.
"Last month we announced some changes to a small number of roles in our office and regional teams, to ensure our business is as simple and efficient as possible, and so we can continue to invest for our customers," a Tesco spokesperson told Grocery Gazette.
"This means a reduction of around 325 roles. We currently have over 500 vacancies in our office and will work with colleagues to find alternative roles wherever possible."
In the group's interims announcement on Wednesday (5 October), Ken Murphy, chief executive of Tesco, said that he is aware that customers are facing a tough time and "watching every penny to make ends meet."
"That's why we're working relentlessly to keep the cost of the weekly shop as affordable as possible, with our powerful combination of Aldi price match, low everyday prices and clubcard prices, together covering more than 8,000 products, week in, week out," he said.
Murphy added: "As we look to the second half, cost inflation remains significant, and it is too early to predict how customers will adapt to ongoing changes in the market."
Tesco reported a fall in pre-tax profit to £413 million in the first half of the 2022/23 financial year, down 64% from £1,143 million in the same period last year.