Tong Engineering is celebrating the launch of its new facility with a Grand Opening event in July open to FPJ readers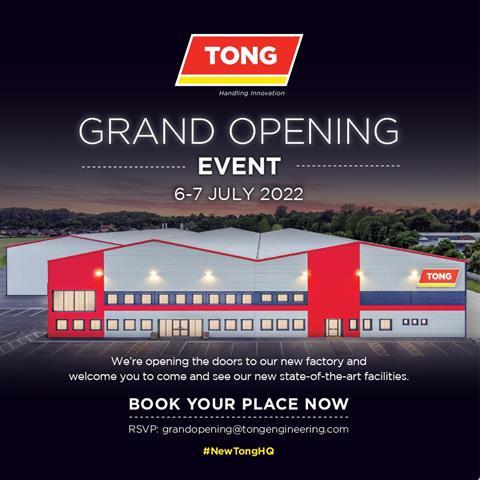 Family-run UK manufacturing business Tong Engineering has announced the dates of a Grand Opening event to celebrate the official unveiling of its new purpose-built manufacturing facility in Spilsby, Lincolnshire.
The firm will open the doors to its new state-of-the-art facility on 6 July and 7 July and has extended an exclusive invitation to FPJ readers. Interested parties are asked to email grandopening@tongengineering.com to book a place on their preferred day.
With an annual turnover of over £19 million, and engineering roots dating back to 1930, Tong Engineering has over 90 years of experience in manufacturing advanced and efficient vegetable handling equipment, from single machines to complete, custom-built handling solutions.
Now exporting world-class equipment to more than 50 countries worldwide, Tong offers a vegetable handling solution for a wide range of crops and vegetables, from potatoes, onions and carrots, to parsnips, brussel sprouts, swedes and more.