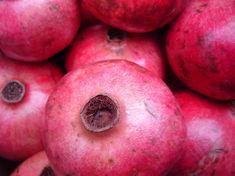 Egyptian exporter Trade Waves has launched a $10 million (£6.1m) joint venture to grow grapes, citrus and pomegranates on 1,000 acres.
The firm, which has a 40 per cent stake in the project, has linked up with a leading Egyptian citrus exporter and a partner specialising in packaging and processing to invest in production in Menya, 300km from capital city Cairo.
The reclamation of land started in January and the first stage will be completed by June. Trials on vegetables for the UK market including broccoli, beans and tomatoes will be held on the same site and a packhouse will be built in three years.
Ahmed Hodaiby, general manager at Trade Waves, said: "People are thinking again after the revolution and with a fair and democratic system, Egypt will be booming soon. The new government will think more about boosting exports and restructuring subsidies so this will encourage small and medium-sized growers."