ALP survey posts depressing picture of labour availability post-Brexit, with government urged to do more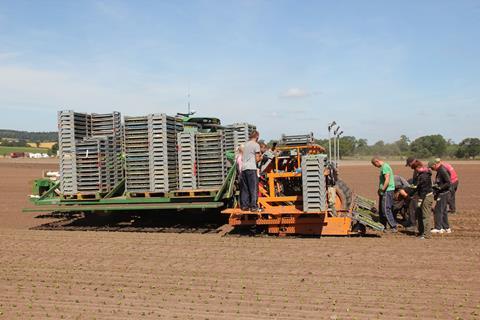 Labour shortages are still causing severe problems right across the food industry two years after Brexit, a new study has indicated.
The Association of Labour Providers (ALP) has found that three quarters of food businesses surveyed cannot recruit the workforce that they need, with shortages of lower-skilled workers - which it described as the bedrock of the industry - the most extreme.
Some 40% of food businesses are experiencing a chronic shortage of pickers, packers and processors, it added.
ALP expressed concern that there is little chance of an end to the problems in sight, with eight out of 10 labour providers expecting to short-supply their clients this Christmas and over 60% of food growers and manufacturers expecting to not have enough workers in 2023.
Government support to recruit domestic workers is not working, ALP said, with less than one in 10 labour providers finding official employment support schemes helpful.
Seven out of 10 food growers and manufacturers report that the most significant impact of labour shortages has been to increase workforce recruitment and employment costs.
'£60m of food wasted'
ALP chief executive David Camp said: "The UK agricultural and food manufacturing industries are essential in keeping supermarket shelves stocked with reasonably priced food to keep our nation fed and are critical to our nation's food security.
"As much as £60 million of food has been wasted on farms this year because we just don't have enough workers. After increasing wages and investing in their sites as a good place to work, food businesses are reducing their output because there are not enough workers available to recruit. The food industry is a great and inclusive sector to work in but support schemes to attract domestic workers are not working.
"Despite record levels of immigration, the visa schemes are not providing the numbers of food pickers, processors and packers that the food industry needs. Our plea is for government to listen to and work with our industry in partnership on an ongoing basis to address food industry labour shortages. The current Independent Review into Labour Shortages in the Food Industry is a start.
"We implore that this review now acts as a catalyst to reframe how government works with the UK food farming and manufacturing sectors so that home-grown food production is put at the core of our national security."