Users will now have access to speedy delivery ofr more than 1,800 products from over 400 stores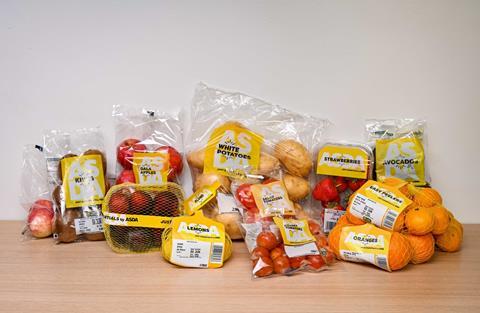 Grocery delivery app Uber Eats has expanded its partnership with major retail chain Asda with the addition of 88 stores.
The move means Asda can now deliver to app users from a total of 405 locations across the UK in as little as 30 minutes.
With a wider selection of products available for speedy delivery, the retailer said it also plans to offer so-called 'bundles' – pre-prepared packs of regularly purchased items for specific meal occasions – to make ordering even faster.
Uber Eats customers are apparently now able to order more than 1,800 products on the app.
Alex Troughton, head of grocery and new verticals at Uber Eats UK, commented: "Uber Eats customers have embraced grocery delivery and we're thrilled to be expanding our offering with Asda to 405 locations across the UK. It's brilliant to see one of the UK's biggest supermarkets invest in delivery innovation through their new in-app bundles."
Simon Gregg, senior vice-president of e-commerce at Asda, said: "We're seeing an increasing number of customers shopping for tonight as well as for tomorrow through the wide range of delivery options now available. Our partnership with Uber Eats means we're able to offer rapid delivery in nearly 100 new locations, saving even more of our customers an extra trip."
Uber Eats now delivers from over 4,300 grocery and convenience partners across the UK.
Meanwhile, Asda recently began to transfer its budget-friendly Smart Price range to a new brand called Just Essentials by Asda.
The range, which Asda predicts will be the largest budget-friendly essentials range in the market, comprises 293 products (including fruit and vegetables), around 50 per cent more than the range it replaces.