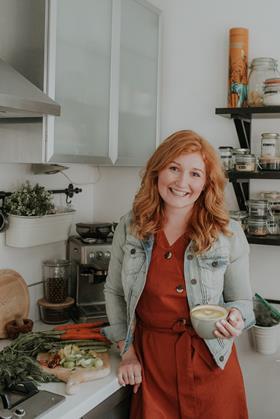 A new promotional campaign with a focus on social media that is designed to drive trial and purchase of British leeks launches on 1 November. It aims to build on the gains seen during the pandemic, which saw sale volumes up by nearly 9 per cent during 2021.
The initiative is backed by a group of 16 leek growers and seed companies and will highlight the benefits of eating seasonal, locally grown produce, while minimising waste and showcasing examples of meat-free cooking.
This year the Leek Growers Association has partnered with popular vegan social influencer and food writer Lucy Parker, who has over 168,000 followers on Instagram. Her easy to prepare, accessible recipes and extensive reach across a wide range of social media channels, will help the campaign reach and engage with younger audiences.
In addition to social media, a comprehensive media relations PR campaign, targeting national and regional consumer media and news channels will be rolled out. The campaign will showcase a suite of new seasonal recipes each month, along with 'how to' videos demonstrating how to cook and prepare the vegetable. The new recipes and videos will be hosted on the British Leeks social media channels @britishleeks and on the campaign website www.britishleeks.co.uk
Commenting on her new role as an Ambassador for the Leek Growers Association, Lucy Parker said: 'Since cooking with leeks I've seen how versatile they can be within your kitchen. They have a sweetness to them that works perfectly with most herbs, meaning they work in a variety of recipes from broths to crunchy stir-frys.
"We're keen to highlight that leeks can be a low waste vegetable too with the majority being edible. The texture of leeks is also great to work with, when tossed on a high heat they remain delicious and crunchy with a hint of that onion-like flavour, yet when cooked down and caramelised they can become creamy and rich."
Tim Casey, Leek Growers Association Chairman added: "Increasingly consumers are using social media as a resource for information on food, nutrition and recipes. In fact, recent research* showed that 21% of Britons use Instagram for recipes ideas, four in ten use social media videos to follow a recipe and 26% follow foodie social influencers.
"We're keen to embrace these evolving behavioural patterns and are excited to be working with Lucy this year on what we expect to be an innovative and digitally focused campaign."
Leek growers and seed companies contributing to the campaign in 2021/22 include Bomber County Producer; Allpress Farms Ltd; Nightlayer; Farringtons; R Dungait; TH Clements; T Wilson & Sons; Puffin Produce; Nunhems/BASF; Montanto/Seminis; Tozer Seeds; Elsoms Seeds; Enza Zaden; Hazera; Agri Seeds; Rijk Zwaan.