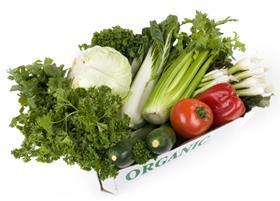 The UK organic market is now worth £2.79 billion after a 12.6 per cent growth in sales in 2020, according to Soil Association Certification's Organic Market Report 2021, publishedtoday (10 February).
The market has now reached its highest growth rate in 15 years, outperforming growth in the non-organic sector, according to the report, which calculated that more than £50 million per week was spent on organic food and drink during 2020.
Online and home delivery sales fuelled much of the growth in the organic market in 2020, with sales increasing by 36.2 per cent, meaning this channel now accounts for almost 25 per cent of the total sales (supermarket online sales included), the report found.
With an estimated one in four organic products purchased online in 2020, the organic online and home delivery channel reached close to £500 million, surpassing independent retailer sales.
Increased interest in online shopping and box schemes for ease, choice and most importantly knowing where your food has come from during the pandemic has driven up customer numbers, orders and sales for many operators, with local and sustainable supply chains performing well, substantially strengthening the success of this longstanding organic channel, the report said.
Meanwhile, sales of organic items in supermarkets increased by 12.5 per cent, according to the study. Organic supermarket categories which experienced increased growth in sales included fresh produce, which grew by 15.5 per cent. Organic carrots were a stand-out category, with sales growing by 17.2 per cent, it said.
Sophie Kirk, senior business development manager, Soil Association Certification, said: "The unprecedented crisis of 2020 has brought immense challenges for organic farmers and the entire food supply chain. So it's heartening that in times of crisis, more people are supporting home - grown organic produce, with many British organic products such as eggs, cheese, carrots, beef and lamb benefitting from strong sales growth through supermarkets this year. Online organic sales through box schemes and home delivery services have seen stand-out growth of 36.2 per cent, with many organic businesses expanding their online and direct to consumer sales.

The organic market is now on track to reach £2.9 billion by the end of 2021, with many new organic shoppers expected to remain loyal to the sector as they look to back a food and farming system that delivers for climate, nature and health, the study said.