Nine supermarkets commit to close living wage gaps in international banana supply chains
Nine major retailers in the UK have joined forces to commit to a living wage for banana workers in their international supply chains. The initiative complements similar agreements in Belgian, Dutch and German markets.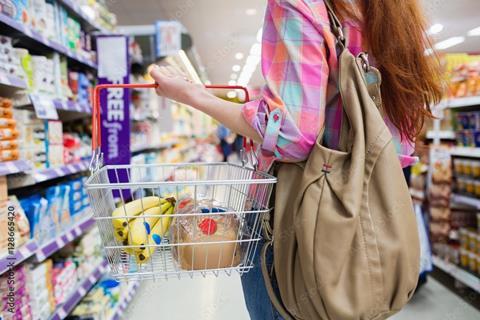 Aldi, Asda, Co-op, Lidl GB, Marks and Spencer, Morrisons, Sainsbury's, Tesco, and Waitrose, supported by IDH, are working with a collective goal to close the living wage gap within their banana supply chains by the end of 2027.
"This is a unique opportunity for retailers to lead the way and demonstrate to our supply chain partners that we are serious about doing our part to enable banana workers to earn a living wage," the coalition said.
Bananas are one of the most popular fruits in supermarkets all over the world. The UK eats over 8bn of them each year and accounts for 4 per cent of banana imports worldwide.
They are mainly sourced from Central American, South American, and West African countries where data indicates workers are not always able to earn a living wage.
A living wage ensures that, in a particular time and place, the pay received by a worker is sufficient to afford a decent standard of living for the worker and their family. This includes access to food, water, housing, education, healthcare, transport, and other essential needs.
To bring this commitment to life, the retailers have agreed to work according to the IDH Roadmap on Living Wages and will calculate the living wage gap in their supply chains using tools like the IDH Salary Matrix.
In addition to analysing their individual company processes and procurement practices, the coalition members will work in partnership with other retail initiatives, suppliers, producers, and stakeholders like NGOs, certifiers, and trade unions to achieve their goals.
The coalition will also work in close collaboration with relevant standard organisations such as Fairtrade and Rainforest Alliance to work towards living wages for workers.
Stephan Jermendy, manager corporate responsibility international at Aldi Süd, said: "This follows the commitment Aldi Süd signed in 2021 for bananas in Germany as part of the German Retailer Working Group on Living Income & Living Wages.
"This is an exciting new milestone in our work towards a living wage for bananas and we are looking forward to working together with all supply chain partners to implement this."
The British coalition of retailers has called upon retailers in other consumer markets to join them and the initiatives underway in Belgium, The Netherlands, and Germany to make living wages a reality for all banana workers.