James Couldwell returns to company after two years away to replace long-standing MD Chris Pickles at the helm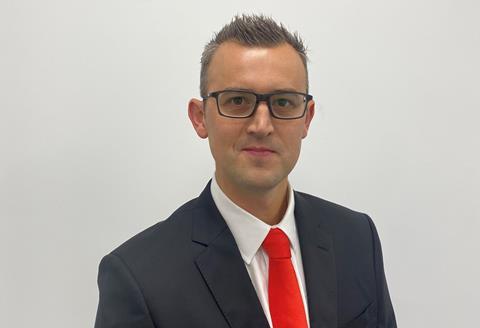 Packaging machinery manufacturer Ulma Packaging UK has announced the appointment of James Couldwell as MD following the retirement of his long-standing predecessor Chris Pickles.
Having previously worked at Ulma between 2016 and 2020 – first as financial controller and then as a regional sales manager – Couldwell's return to the business will see him focus on expanding market share for the company's UK division and growing the brand in the food and medical sectors.
Commenting on his appointment, he said: "I'm incredibly pleased to be returning to Ulma UK as managing director, taking over from my predecessor Chris Pickles. Chris has been an invaluable leader during his tenure, advancing the brand to one of the most recognisable and respected packaging machinery providers in the industry.
"I credit Chris as being the person who taught me what it takes to be an effective and diligent manager, providing me with the necessary skills to follow in his footsteps. From these foundations, my aim is to increase Ulma's presence across the bakery, meat, fresh produce and medical equipment sectors, concentrating on growing market share in these areas with our industry leading tray-sealer, thermoformer and flow pack wrapping machines."
Couldwell has already begun making his mark on the business, filling a number of vacancies and adding further support to the service and marketing department. Following this recruitment drive, he said he was "highly confident Ulma can continue to go from strength to strength offering its customers best possible service and market-leading machinery".
The new MD added: "Having previously worked as a financial controller and regional sales manager at Ulma, I am extremely familiar with the business and know what moves and changes I want to make to continue growth.
"The newest members of our teams will allow us to expand our clientele and assist businesses in choosing the best machinery for their wants and needs. I intend to hit the ground running and continue to build the Ulma brand as a leading food and medical packaging supplier."