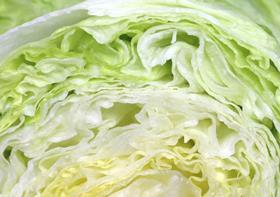 Prices of imported veg and salads are rocketing due to the Spanish floods as fears build that produce availability will continue to deteriorate.
Spot prices of produce climbed again today (13 January), with further increases expected, according to Nationwide Produce MD, Tim O'Malley.
'Iceberg is £13 for a box of 10, depending on quality, which is generally very poor at the moment. Good quality would sell at more if it was available,' he said. "Packers are importing from the States by air-freight next week at approx £1.10/head."
O'Malley said retailers are putting up iceberg retail prices from around 49p to 70-85p, but this is not enough to cover cost increases. "There's genuine concern in the industry about availability and prices as the situation, certainly over the short term, looks like it will deteriorate," he warned.
Flooding and heavy rain from before Christmas, as well as cold weather and low light levels over last few months, meant that fruit is ripening slowly on the vine, and there are quality issues, such as scarring, due to humidity levels in glasshouses.
On broccoli, Nationwide received seven pallets of 6kg in from a grower who always sends by the truck, which sold at £16. "Courgettes are selling for £21 for 5kg although we have none available on spot," said O'Malley.
Other produce is also recording high prices including tomatoes (£10 for 6kg), red peppers (£14 for 5kg), green peppers (£9.50 for 5kg), yellow peppers (£20 for 5kg), aubergines (£18 for 5kg), he added.
Meanwhile, conditions remain difficult across Europe. "Snow in Italy has turned them for a seller to a buyer," he continued. "In a nutshell, there is very strong demand and very short supply."
Wholesalers in the UK are turning to social media to warn customers about shortages, including Total Produce Cornwall who tweeted that broccoli is "very expensive" but there is plenty of Cornish cauliflower.