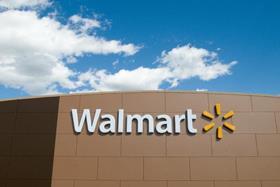 The Walmart Foundation has awarded nearly US$750,000 to leading UK sustainability charity WRAP, to develop new strategies to slash household food waste in the UK and Canada, in a partnership with the National Zero Waste Council in Canada.
The UK-Canada partnership will focus on high-impact food waste behaviours and designing new interventions using WRAP's long track record in behaviour change. Research is underway in both countries, with BCI prototypes to be piloted between March 2022 and 2023.
Sarah Clayton, head of citizen behaviour change at WRAP, said: "We are delighted to have the backing of the Walmart Foundation on this ground-breaking research, which will drive forward thinking on ways to subtly 'nudge' people towards positive behaviours that prevent food going to waste.
"Food waste is so often overlooked in relation to climate change, but more greenhouse gas is produced by food waste than by all international flights, so we ignore it at our peril.
"Having organisations like the Walmart Foundation onboard is crucial to deliver new work and generate new insights for the benefit of partners all around the world."
Eileen Hyde, senior director for Walmart.org, commented: "We have an opportunity to reduce the impacts of food waste on the environment with even the slightest behaviour modifications.
"Identifying these behaviours and applying interventions is a great step in the right direction to affect change. It will take all of us working together to address food waste, and we're proud to support WRAP's good work."
Jack Froese, chair of the National Zero Waste Council, added: "The National Zero Waste Council is pleased to collaborate with WRAP UK on this important research into the behaviours that lead to food waste at home and insights as to how habits that lead to food waste can be changed.
"Food waste is a common problem – more than 60 per cent of the food Canadians throw away could have been eaten ­ but there may be nuances between our two countries that will help us to better understand and change our relationship with food."
In addition to developing new behavioural change interventions, key insights and recommendations that arise during the project will be shared with partners to help inform international policy and guide best practice recommendations for stakeholders throughout the supply chain, from retailers to the on-trade.
WRAP, which has more than 20 years' experience of developing cross sector collaborations that reduce environmental impacts, said it was keen to speak with Trusts and Foundations about other projects it is developing.
The organisation is also looking for partners to pilot interventions in the UK, and to speak with not-for-profit organisations.
The importance of reducing household food waste was brought clearly into global headlines in March 2020 with the publication of the Food Waste Index, produced by WRAP and UNEP (United Nations Environment Programme).
This ground-breaking report reversed accepted thinking on food waste by showing for the first time that household food waste is similar in both lower-middle income and high-income countries, and not only a problem for richer nations.
The findings of the Food Waste Index were announced during the UK's inaugural Food Waste Action Week, delivered by WRAP's Love Food Hate Waste consumer campaign, which is spearheading this new programme of BCIs.
WRAP behaviour change work spans a number of priority materials that contribute heavily towards global greenhouse gas emissions and pollution, with food waste, plastics, and textiles BCIs running concurrently with others for recycling and resource efficiency.
Its programmes operate in the UK and around the globe through partnerships that span more than twenty countries, over six continents.