Evesham supplier is understood to be in administration following tough years for business
Evesham-based fresh produce business Wellpak (UK) has been placed into administration, FPJ understands.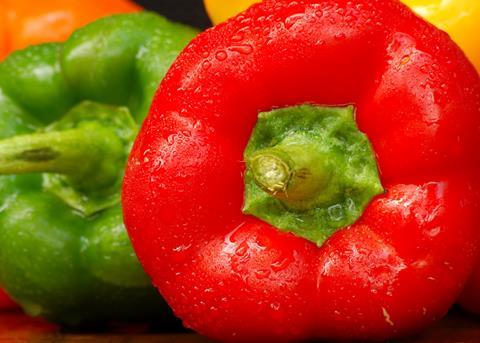 Wellpak was founded in 1995 and is described as a supplier of exotic fruits, vegetables and salads to the wholesale and retail sectors. The company reported sales of £31.7m in its latest annual accounts, for the year to 30 November 2020, with a pre-tax profit of £481,705.
The company is the major contributor to the income of Alomora Group, whose businesses also include contract packing operation Ackio UK. Alomora's latest accounts show turnover of £31.9m for the year to 30 November 2020, but a pre-tax loss of £100,090.
On 26 August 2022 both Wellpak and Alomora's accounting periods were extended from 29 November 2021 to 29 May 2022, but neither company has filed accounts since.
Mike Denny and Mark Firmin of Alvarez & Marsal are understood to have been appointed as joint administrators of Wellpak (UK) on 8 March.
FPJ has seen an email from Simon Neale, managing director of Alomora Group, which states: "Unfortunately the business [Wellpak UK] has been placed in administration and we have ceased trading for now."
It is unclear whether the entire Alomora Group has been placed into administration. At the time of publication, Neale and Wellpak had not responded to requests for comment.
Wellpak has three current active directors, according to Companies House – Wellpak managing director Pascal Simian, Alomora managing director Simon Neale, and Ackio UK managing director Rob Hull.
In Wellpak's latest annual report, Neale described the financial year to 30 November 2020 as "especially challenging" for the group. Covid, and to a lesser extent Brexit, impacted the company, with the closure of the hospitality sector in particular damaging business.
Directors took a 75 per cent controlling interest in Alomora Group during 2020 via a share buyback. Some £2.3m of dividends were distributed by Wellpak during that financial year, with directors noting that of the dividends made, £2.1m was for the purpose of hiving retained profits to the holding company for the purpose of the share buyback.
On 13 March, Wellpak's head of sales and marketing, Steve Sadler, posted on LinkedIn: "At the end of last week, my colleagues and I were made redundant from Wellpak and Ackio. This is obviously a sad and challenging time for us all as we start to process this and review our next steps.

"I've been fortunate to work alongside some great people here who have showed great character, talent, dedication, and determination along the way. I thank you for that, and wish you well."
This is a breaking story and will be updated in due course.