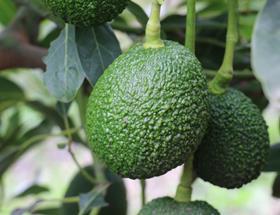 Veg Power announced on Wednesday (29 September) that its industry-first membership programme has expanded again this quarter with the addition of Westfalia Fruit Group, the leading supplier of avocados and a range of fresh vegetables and fruit to the UK market.
This addition increases the membership to 24 with representation from across the whole horticulture sector including suppliers, grocers and growers.
The UK's vegetable consumption does not meet government recommendations, with almost a third (29 per cent) of primary school aged children eating less than one portion of veg a day and only a third of adults achieving the 5-a-day target.
Veg Power was founded to reverse this trend and launched a unique whole-sector membership programme in Q4 2020 to help fund its campaigning. In return, it provides the grocery industry and horticulture sector with a direct stake in the future of the cam-paign and offers a range of benefits including industry briefings, brand-licensing opportunities and exclusive Market Insight reports.
Its first edition 'Opportunity Knocks - How do we make the "new normal" a "better normal" for vegetables?' was recently published providing research-led guidance on how the sector can capital-ise on trends emerging during the COVID pandemic. For more details about the report visit the Veg Power website.
Commenting on this latest development Dan Parker, chief executive, Veg Power, said: "We're delighted to welcome Westfalia to our membership programme to support us achieve our mission of getting every child and adult eating an extra portion of veg. We've got a whole range of exciting projects on the horizon to encourage more of us to expand and increase our veg intake."
Graham Young, Westfalia CEO Europe adds, "As a leading fresh produce supplier, Westfalia is proud to support the Veg Power campaign. We all appreciate the benefits of eating a balanced diet and hope the on-going campaign can help shift our good intentions to action and protect the health of us all."
Veg Power, a not-for-profit Community Interest Company, was founded by the Food Foundation, Hugh-Fearnley-Whittingstall, Sir John Hegarty and Baroness Boycott to turn around vegetable con-sumption in the UK.
It runs a number of creative initiatives to engage, inspire and motivate people to eat more veg and create life-long good food habits. To change children's perceptions of veg, Veg Power runs the award-winning Eat Them to Defeat Them campaign. Since the campaign debuted in January 2019, it has led to sales of over 517 million additional children's portions of vegetables worth £63m and achieving over £17m of marketing value for vegetables.
Veg Power is funded by Abbey View Produce, Abel & Cole, Barfoots, Birdseye, Coop Foods, EVG Eu-rope, Fresca, Greenyard, Gs, Home Farm Nacton, Minor, Weir & Willis, Monaghan Mushrooms, Oca-do, Produce World, Riverford Organic, Riviera Produce, Sainsbury's, Staples, Tesco, Total Produce, Tozer Seeds, Wealmoor, Westfalia Fruit Group and Waitrose.