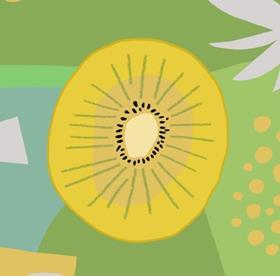 Zespri has launched a new UK experiential marketing campaign to promote its SunGold kiwifruit brand.
The campaign, which is being run by branding agency Pink Sky, involves taking kiwifruit to events that are perceived as healthy and wholesome environments for sampling fresh fruit. Retailers will also be showcasing displays and recipe cards.
So far, Zespri has attended the Simply Health Great Runs 10k charity events, offering SunGold samples to runners in Bristol and Birmingham. It also held a Zespri Supper Club at theBrompton Cookery School in Shropshire and visisted outdoor event Forest Live 2019.
Future events include a promo day at Lego Hub in London, following on from a day at Dyson where fruit was sampled to 5,000 employees.
The marketing push comes with the 2019 season well underway and Zespri reporting that sales of SunGold Golden Kiwifruit are ahead of previous years.
On the supermarket front, Zespri will be running advertising in retailers, encouraging consumers to buy and use Zespri SunGold in a range of creative ways.
For its 2019 supplier campaign, the company is focusing on importers' sourcing, processing and quality control.
Pink Sky has also commissioned six illustrators to produce limited-edition prints, which will go out to suppliers and retailers of Zespri SunGold, and also to trade press. The prints will be released each month for six months, accompanied by a newsletter detailing Zespri sales and promotional news. There will also be limited-edition merchandise.