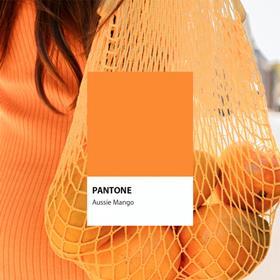 Aussie Mangoes has launched an ambitious bid to have it's iconic colour, titled 'Aussie Mango', recognised by Pantone as the official colour of 2021.
New Jersey-based Pantone, best known for its Pantone Matching System (PMS), a proprietary colour space used in a variety of industries, names an official colour-of-the-year every year.
Australian Mangoes has launched an online petition viaChange.orgin the hope it will help push the colour to top spot.
"Representing a fresh passion for life, with its iconic yellow-orange hue and fragrant sweet aroma, the colour 'Aussie Mango' is a testament to a summer season that is full of positivity and resilience," the petition reads.
"It is no doubt that 2020 has been an incredibly challenging year with the devastating bushfires and Covid-19 global pandemic. Despite this, Australian Mangoes are BACK just as sweet as ever, a promise that better things are coming.
"It is a shade which anticipates the year ahead, offering a glimmer of hope and brightness in a world that seems so dark and uncertain right now," the petition continues.
By launching the petition, Australian Mangoes aims to recognise the iconic place that the fruit holds in the promise of a brighter 2021, with the 'Aussie Mangoes' shade igniting an intense nostalgia for the summer season, usually spent enjoying the sunshine with friends and family.