Risk analysis of fresh apples from Pacific Northwest gives green light for imports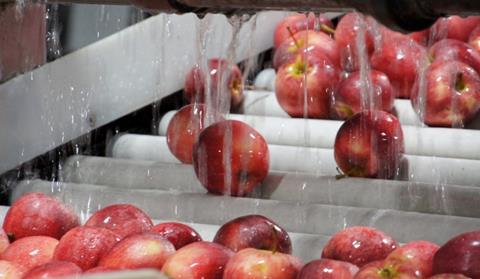 The Australian Department of Agriculture, Fisheries and Forestry (DAFF) has completed its risk analysis for fresh apples from the Pacific Northwest states of the US and recommended imports be allowed, subject to biosecurity requirements.
The final report takes into consideration comments received from stakeholders on the draft report released on 23 October 2020. It identifies 20 quarantine pests associated with apples from the Pacific Northwest that require risk management measures to reduce the biosecurity risk to an acceptable level.
The final report recommends a range of risk management measures, combined with an operational system, to reduce the risks posed by the 20 quarantine pests to achieve the appropriate level of protection for Australia. The recommended risk management measures take into account regional differences in pest distribution within Australia.
DAFF will now verify that the US can meet the recommended risk management measures before developing and then publishing import conditions.
Peak industry body Apple & Pear Australia (APAL) previously said any access needed to be supported by strong strong systems.
"It has made it clear that any consideration given by government into allowing access needs to be backed by extremely robust systems. If these cannot be achieved access should not be given," according to a release from APAL.
"We are also continuing to seek assurances from the major retailers regarding 'Australia first' sourcing policy."