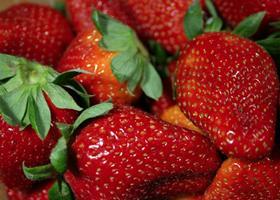 New Zealand consumers are being encouraged to make the most of what is shaping up to be to be a strong strawberry season with more fruit staying in the country.
Mick Ahern, executive manager of Strawberry Growers NZ, said 2020 is proving to be one of the best seasons in recent memory in terms of volume, size, taste and quality.
He said although some undercover cropping had extended the season consumers only had five months to snap up the top-quality strawberries.
"We've had ideal growing conditions and very mild weather so far. As a result, the crop yield and fruit quality are excellent. It all comes together in a big November flush," said Ahern.
With the Covid-19 still affecting the global supply chain, Ahern said domestic sales would be particularly important this season.
"Export is slightly constrained this year due to the global impact of Covid-19 so we certainly hope New Zealanders will support our local growers and buy an extra punnet or two – which shouldn't be hard considering the quality of this year's crop," said Ahern.