Far North Queensland cold storage facility to help increase Australian produce exports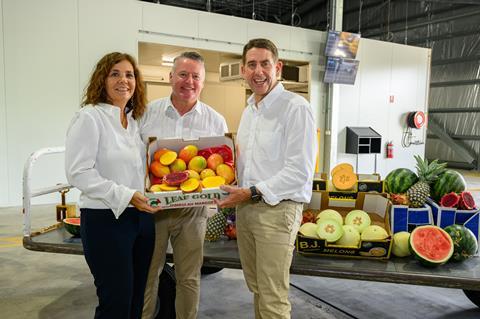 A new 2400m² cold storage trade hub has been opened at Cairns Airport with the goal of accelerating Australian produce exports.
Located at the Cairns Airport freight precinct, the Regional Trade Distribution Centre (RTDC ) houses large cold and freezer rooms, temperature-controlled spaces and ambient transit areas, with capacity for future expansion.
Operations will enable fresh produce including fish and crustaceans (live and frozen), avocadoes, mangoes, melons, citrus and blueberries to be seamlessly and safely exported to international markets, especially throughout Asia.
The facility will boost aquacultural and agricultural produce export capacity, generate jobs and improve productivity throughout the industry supply chain.
The Queensland state government invested A$10m into the project through its Jobs and Regional Growth Fund and worked closely with Air Freight Handling Services (AFHS) to support the development of the centre that will assist them and fresh food exporters in the region to recover from the significant business disruption caused by the pandemic.
This is Queensland's second state-supported regional export hub, following the completion last year of a trade distribution facility in Toowoomba.
said the centre unlocks the economic potential of the food bowl that is Far North Queensland.
"The RTDC will become a vital piece of Queensland's freight and export network, supporting quick response to economic recovery and future growth in international demand for Queensland's fresh produce," said Dick.
"Despite the disruptions of the past few years, in 2021-22 Queensland's agriculture and food exports were valued at A$10.7bn, including air freight exports of food valued at A$500m.
"In 2021-22, Cairns airport exported food and agricultural products valued at A$40.4m, and this centre has the potential to push those numbers even higher in the years ahead