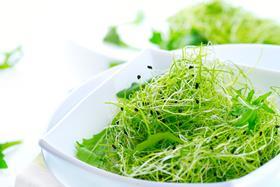 Tweed Heads herb grower, Pocket Herbs, was staring down the barrel of potential closure after Covid-19 restrictions had seen the majority of its customer base – predominantly in the foodservice sector – dry up.
That was before leading Australian supermarket chain, Coles, stepped in to close a deal, providing the herb grower with a lifeline.
According to Inside FMCG, the deal guarantees Coles will buy more than 500 micro herb pots per week.
Iain Reynolds, founder of Pocket Herbs, said the deal gives them the business certainty to continue, which importantly includes keeping locals employed.
"We are incredibly grateful for the support Coles has given us over the last couple of months. When Covid-19 first hit we were forced to let go of two-thirds of our staff and had started to lose hope for the future," he said.
"This has also been a great opportunity for us to enter the retail market and sell our sustainably-grown micro herbs direct to the consumer, which is very exciting."
The business will supply to 40 Coles supermarkets across Brisbane, the Sunshine Coast, Gold Coast, Armadale and Port Macquarie, with 10 different varieties including rocket, lemon balm and purple basil.
"When we saw the challenges faced by Pocket Herbs brought about by Covid-19, we were keen to do what we could do to support them," said Andrew Costa, category manager at Coles.
"It's great that we've been able to stock a fresh Australian product that our customers love and help support a small grower at this difficult time," he added.