Leading Australian fresh produce company agrees to A$1.5bn acquisition bid from Paine Schwartz Partners-led consortium including Driscoll's
Costa Group has announced it will accept an A$1.5bn (US$960m) acquisition offer from a consortium led by private equity firm Paine Schwartz Partners (PSP).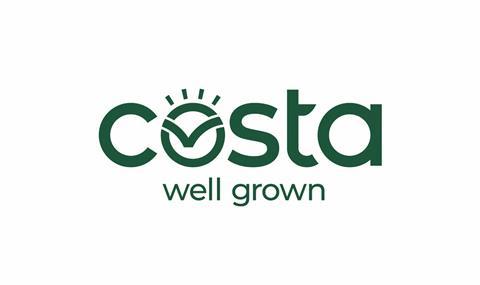 The decision to enter into a Scheme Implementation Agreement was announced by the publicly listed Australian fresh produce giant on 22 September.
The PSP-led consortium is comprised of entities controlled by PSP, Driscoll's and British Columbia Investment Management Corporation. Entities affiliated with PSP and Driscoll's hold in aggregate, approximately 19.62 per cent of the Costa shares currently on issue.
The agreement will see the consortium acquire the remaining Costa shares at A$3.20 a share, valuing Costa's equity at approximately A$1.496bn.
This is in line with an updated offer Costa received earlier in the month that was reduced from PSP's original offer, tabled in July.
In the announcement, Costa's board of directors said it unanimously considered the scheme to be in the best interests of Costa shareholders and recommended that Costa shareholders vote in favour of the scheme in the absence of a superior proposal and subject to an independent expert concluding (and continuing to conclude) that the scheme is in the best interests of Costa shareholders.
Each Costa director intends to vote all of the Costa shares that he or she holds or controls in favour of the scheme, subject to those same qualifications, the board said.
"The board is committed at all times to acting in the best interests of shareholders and with this firmly in mind, carefully considered a range of factors in arriving at its recommendation. This included a number of different valuation scenarios, potential risks relating to the future execution of Costa's business growth plan, and the price at which Costa shares could trade over the medium to longer term if it continues as an independent listed company," said Costa chairman, Neil Chatfield.
"Accordingly, the Costa board has unanimously recommended that Costa shareholders vote in favour of the scheme, subject to the various customary conditions. While the Costa board has confidence in the long term fundamentals of the company, the scheme provides certainty for shareholders in an uncertain operating environment by delivering cash proceeds to shareholders at an attractive premium."
Costa said the acquisition is expected to occur in the first quarter of 2024, subject to shareholder approval being obtained by the requisite majorities and the other conditions of the scheme being satisfied.