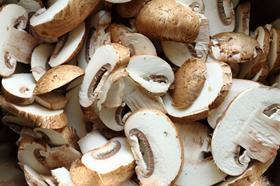 Costa Group has announced the launch of Mush-Boom, a new national consumer-facing advocacy brand for mushrooms.
Mush-Boom was created by Costa to encourage Australian consumers to eat more mushrooms. The brand was launched with a new website which provides nutritional information and recipes for mushroom dishes, and information about how Costa's mushrooms are grown.
"Australia, it's time for change. The mushroom needs a spokesperson, and we're spreading the word about the pure pleasure of our locally grown, hand-picked mushrooms. We want to inspire the shopping habits and up-end in the dinner plans of a nation," the website said.
"We created Mush-Boom because we believe mushrooms deserve their time in the spotlight. Australians deserve to know just how wonderful the humble mushroom can be, given the right kind of love in the kitchen."