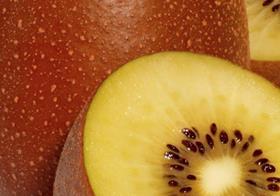 New Zealand's Court of Appeal has allowed the New Zealand government's appeal of a High Court ruling, which found the government was negligent in allowing the Psa-V, overturning the earlier ruling.
The Court of Appeal found in favour of the government and concluded it was responsible for the 2009 Psa-V outbreak but is not liable for the associated losses.
In 2018, the High Court partially upheld a class action led by the Kiwifruit Claim, a group representing 212 members of New Zealand's kiwifruit sector.
The group argued the Ministry of Primary Industries (MPI)was negligent in its duty to prevent the outbreak of the Psa-V disease in 2009 and was claiming close to NZ$400m (US$297m) in damages.
The Kiwifruit Claim Committee has already confirmed it will appeal the latest decision in the Supreme Court.
John Cameron, Chairman of the Kiwifruit Claim, said the group did not agree with the court's interpretation of the relevant law.
"The Court of Appeal held that MPI was negligent in allowing a high-risk shipment of pollen anthers infected with PSA from China into New Zealand. But they found the Government does not owe a duty of care to ordinary New Zealanders and can't be held liable for its actions, simply because it's the Government," said Cameron.
"The decision by the Court of Appeal relied upon an interpretation of the Crown Proceedings Act that effectively means the Government can't be held to account for any wrongdoing," Cameron added.
"We believe this interpretation is wrong. It is both logical and reasonable that the Government should be held responsible for its actions, and those of its employees, where it is clear that significant harm and losses have resulted from their negligence. This is no different to the law that allows us to hold local councils and private business to account for their negligence."