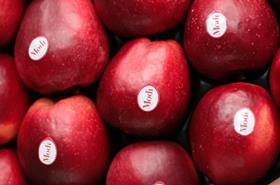 Before I begin, let me highlight some past brand trends that have emerged as a result of societal changes. One constant, from both a commercial and a public health and nutrition perspective, is the question: 'How do we get people to eat more fresh produce?'
In 2014, one approach that emerged was to adapt the question to: 'How do we get people to eat fresh produce more often?' We knew people were time-poor, and we (the fresh produce industry) wanted to help. This resulted in a brand trend relating to 'snacking', seen through both the creative and packaging options. All very good innovations, and ones that are here to stay.
Then in 2015, the world was awakened to the impact of food waste through in store specifications. The question was morphed once again to: 'How do we get people to eat more of the crop of fresh produce?' This resulted in a retail-led brand trend across the world for off-specification fruit and vegetables that were too big or too small, too skinny or too fat. It has given rise to an anti-waste food culture that I hope continues to grow.
Last year, we saw a rise in consumer consciousness around the environmental impact of packaging. The question then became: 'How do we get people to eat more produce, whilst reducing plastics?' This sparked a global trend towards reducing and removing plastics from shopping bags and fruit packaging. Now, while this particular trend has played second fiddle during the coronavirus (Covid-19) pandemic, the debate is here to stay. Sooner or later it will regain priority and focus; this I guarantee.
This brings us to Covid-19 itself. When you force people to work from home, and you challenge them to think more carefully about the health and safety of themselves and those around them – two trends emerge.
Firstly, food safety transitions from being an internal and varyingly engaged supply chain focus to a highly public and stringent one, that consumers are highly conscious of.
Secondly, as people settle into a flow of life that is home-based, they find their time-poor nature dissipates. They have time to cook a proper meal for their household at lunchtime and to actually see each other. They are no longer time-poor.
It is tough to know how lasting the impact of Covid-19 will be on consumer trends and practices in Australia and New Zealand, given how effectively governments have handled the situation and flattened the curves of infections. However, on a global scale, Covid-19 is still a massive concern, so its impact on global food trends remains a challenge.
We need to make sure that the messages we send and the brands we build for the future are targeted at people who perhaps have more control over how time-poor they want to rebecome, and how food safety conscious they want to remain. Our brands need to be more versatile and the way we communicate them to consumers more inventive.
Matthew Crouch will deliver a webinar with PMA A-NZ on 21 May that will consider the specific branding, communication and digital tactics that will become critical in this new landscape.