New strawberry offering for the Australian market officially launches across the country this summer
Driscoll's new Sweetest Batch strawberries are officially launching across Australia this summer.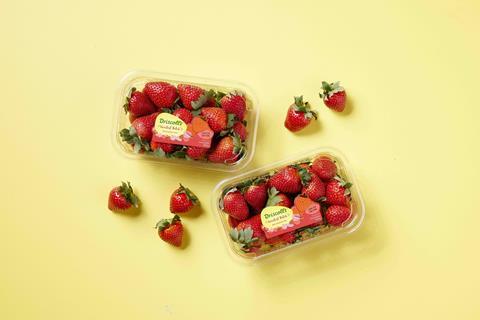 The Zara variety – grown in Tasmania and marketed under the Sweetest Batch brand – will be available at supermarkets across the country from mid-January 2023 in 300g and 350g sized punnets.
The premium variety was commercialised in the UK in 2017 and is known for its quality and sweeter, stronger flavour.
Initial volumes of Sweetest Batch strawberries have already hit Australian shelves as part of recent commercial trials but now consumers nation-wide will have access to the fruit.
Marius Boarta, applied research manager for Driscoll's Australia and New Zealand, helped bring the Zara variety to Australia. He has spent the past two years working on defining the best management practices to grow Zara in Australia, maximize its flavour and ensure that the growers are aware of what is required to deliver the Sweetest Batch of strawberries.
"Sweetest Batch strawberries are currently grown in multiple regions in Tasmania. The climate in general in Tasmania is great for growing strawberries and the difference between the day and night temperatures ensures that the fruit produced is packed with super flavour," said Boarta,
"We have planted just short of 1m Zara strawberry plants this season which will produce wonderful berries packed under Driscoll's Sweetest Batch label (our premium tier) for Australian to enjoy."
Boarta said Driscoll's was super excited to share the product with Australian consumers this summer and he expects they will be delighted by the flavour.
"Sweetest Batch are carefully selected berry varieties that meet exceptionally high flavour, Brix and overall fruit quality standards; these are 'Only the finest Berries'," said Boarta.
"We consider that Australian strawberry consumers deserve to have the option to purchase the best strawberry, and that is why we are launching Sweetest Batch strawberries. The Sweetest Batch strawberries deliver an amazing flavour and great balance between sweetness and acid, as well as great firmness and shelf-life, meaning that fruit will last longer in the fridge before being consumed."