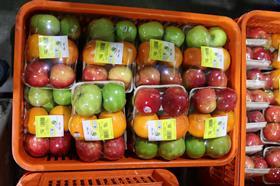 Food security is high among the priorities for state and territory governments as they deal with the ongoing coronavirus pandemic.
Northern Territory's chief minister, Michael Gunner, and minister for aboriginal affairs, Selena Uibo, met with the federal minister for Indigenous Australians, Ken Wyatt, representatives from the Arnhem Land Progress Association (ALPA), Islanders Board of Industry and Service (IBIS), Outback Stores and representatives from Woolworths, Coles and Metcash, in a move to ensure food security for remote and regional communities in Australia's top-end.
The National Indigenous Australians Agency (NIAA) has also established a dedicated food security working group that is closely monitoring specific issues that are particular to regional and remote Australia.
Delivery of food and essential supplies is an exempt category from the travel restrictions to remote areas and will continue as normal.
Minister for aboriginal affairs, Selena Uibo, said it was important that regional and remote residents were looked after during this challenging period.
"It is important during this uncertain time that we sustain groceries and essential supplies, particularly in the bush, where we already face regular logistical challenges," said Uibo.
"We are liaising closely with store managers and distribution networks throughout the Territory, who are working tirelessly to ensure our regional and remote communities have access to what they need," she added.