Countdown begins rebrand to Woolworths Supermarkets New Zealand with Bethlehem the first store to make the switch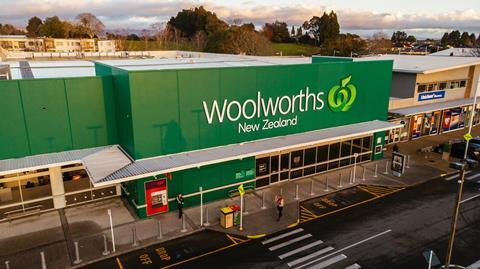 New Zealand retailer Countdown, a subsidiary of Australia's Woolworths Group, has commenced its rebrand to Woolworths Supermarkets New Zealand with Countdown Bethlehem the first store to make the switch.
The rebrand is part of a transformation programme that includes the launch of the Everyday Rewards loyalty programme for New Zealand planned for early 2024 and a NZ$400m, three-year store network renewal focused on older stores across the country.
The retailer also reaffirmed its commitment to top quality fruit and vegetables with a state-of-the-art Christchurch fresh distribution centre set to open in 2024. This will complement the Auckland fresh distribution centre which opened in 2022.
The Bethlehem supermarket's change was part of a significant refresh over five months with over NZ$5m invested in upgrading the store to meet the needs of the local community. Highlights include a dedicated drive up area for online customers to easily pick up orders, introduction of electronic shelf labels and a new health foods aisle.
Woolworths Bethlehem store manager, Dwaine Geddes was part of the original team that first opened the store nearly 20 years ago and says it feels like a full-circle moment to now be leading the team through its reopening as Woolworths.
"I'm incredibly proud of what we've got on offer with our renovation now complete. There really is something for everyone, and I'd encourage our local customers to come along and have a look," said Geddes.
Woolworths New Zealand managing director, Spencer Sonn opened the store alongside long-serving Bethlehem team members and said the refreshed store is an exciting milestone as the retailer accelerates its mission to be the best supermarket experience for New Zealand.
"Today is an example of the kind of results our customers will see from the NZ$400m we are investing in renewing and refreshing our stores to make them better and safer for local customers and for our team. Our investment is not in changing signage - it's in modernising our stores to meet the needs of our communities across Aotearoa New Zealand," said Sonn.
"Walking around Woolworths Bethlehem customers will find much more than a new name - it's a fresh new shopping experience with upgraded fresh produce, deli, bakery and seafood areas, electronic shelf labels, additional self-checkouts and new aisles with over 1700 new products on shelf."