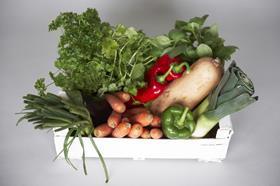 Foodbank, the largest provider of vital food and groceries to food relief charities throughout Australia, says the volume of food donations across Australia increased during the Covid-19 pandemic, thanks to the help of iFoodDS.
Seattle-based iFoodDS teamed up with Foodbank to implement its Disposition feature, which allows retail distribution centres and suppliers to collaborate and donate products to Foodbank.
The technology speeds up the donation process, resulting in extended shelf life, reduced operational costs for suppliers and increased donations.
Ilango Surendran, iFoodDS regional manager, said prior to using the Disposition feature, rejected retail products would often sit in distribution centres while donations were arranged between the retailer, supplier, and Foodbank via emails and phone calls.
"This cumbersome process delayed the delivery of donations to Foodbank and added transport costs when products were moved from the retailer, back to the supplier and on to Foodbank," he explained.
"Now, when suppliers are notified that their product was rejected by the retailer, they can efficiently start the donation through the iFoodDS Quality solution. The solution automatically notifies the retailer and Foodbank, facilitating timely pick-up of the donation with the appropriate resources, while averting unnecessary transport."
Since the pandemic began, iFoodDS has seen over 44,500 cases of produce donated by produce suppliers through a leading grocery retailer through December of 2020.
Over 8,000 cases of produce have also been donated by the produce suppliers in the last four months through another grocery retailer that implemented the Disposition feature in the iFoodDS Quality solution.
iFoodDS and Woolworths were recognised as a Tech Innovation Award finalist for this efforts by PMA Australia-New Zealand.