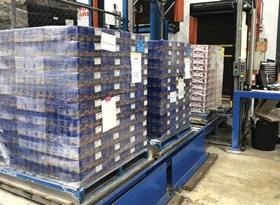 Food Safety Australia New Zealand (FSANZ) has today (22 July) announced a new food regulatory measure permitting the use of irradiation as a phytosanitary measure for all fresh fruit and vegetables.
The new provisions follow FSANZ's May 2021 approval of an application by the Queensland Government's Department of Agriculture and Fisheries to irradiate all types of fresh fruit and vegetables.
Steritech's fresh produce business manager, Ben Reilly, paid tribute to the key players involved in achieving the outcome.
"The Queensland Government has shared a vision for improving Australia's biosecurity and horticultural export opportunities," said Reilly. "Peter Leach from the QDAFF has a lot of experience in phytosanitary irradiation and leads a great market access team.
"This is a significant result for Queensland but also the broader Australian and New Zealand horticulture industry."