Joe Moro of Moro & Sons will head the board of Queensland's peak horticulture body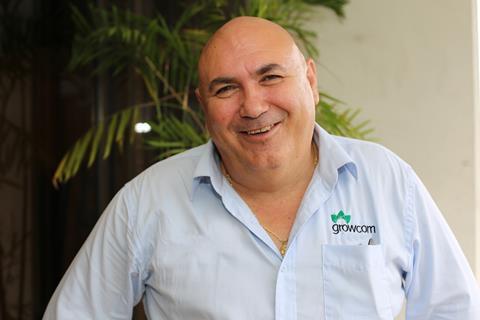 Growcom, Queensland's peak horticulture body, has announced the appointment of Joe Moro as chair of the Growcom board at its annual general meeting (AGM).
Moro is a farmer and proprietor of the family farming business, A Moro & Sons. He has grown a wide variety of crops over the years at his North Queensland property including zucchini, cucumbers, capsicum, watermelons, and mangoes.


As chairman of the Far North Growers Association Moro has many years of experience in business and the horticultural industry, as well as wider community involvement across North Queensland.
Moro took over the role of Chair from Belinda Frentz who announced her retirement at the AGM. Director Sharon Windolf and independent director Michael Kent also stepped down after serving their maximum terms. 

"On behalf of the Growcom board, I would like to extend my thanks and best wishes to Belinda, Sharon and Michael for their dedication to the company and wider-industry," Moro said.


"In particular I would like to extend my thanks to Belinda who has been a steadfast and loyal advocate for Queensland's horticultural industry, particularly during the turbulent times of Covid-19, multiple natural disasters, and labour shortages – all of which have put great strain on our industry."


In other board appointments, St George onion, garlic and pumpkin grower Andrew Moon was elected deputy chair while Gayndah citrus grower Judy Shepherd was elected chair of the Finance and Audit Committee.
North Queensland pineapple grower and former Australian Pineapples chair Stephen Pace and Bowen mango grower Ben Martin also joined the Growcom board.