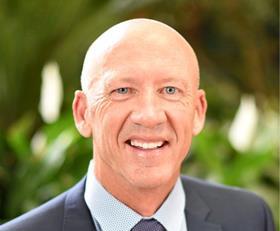 Growcom has announced four key fields of strategic interest to pursue over the first two years of its new industry plan, Future Fields.
The peak industry body identified the fields through a grassroots engagement and consultation process with the fresh produce sector and supply chain in Queensland.
The four fields are Innovate2Access: reaching new markets through innovation in food processing, packaging and logistics. Working smarter: building skills to adopt and apply the new technologies that will reduce reliance on low skilled and labour intensive roles.
Bio strong: Managing pests, diseases and biosecurity risks using data intelligence and collaboration and finally coordinated compliance: making it easier for growers to comply with government regulations and meet market driven requirements through digitisation and eliminating duplication.
Chair of the Future Fields Advisory Committee Angus Ferrier said seizing opportunities in each of these fields would prove instrumental if Queensland was to remain the preeminent state for horticultural production, supply chain innovation and food processing.
'While Covid-19 has caused enormous pain and disruption, it will also continue to create opportunity for those ready and willing to adapt. So now is a perfect time to be thinking and acting strategically to stay ahead of the game,' said Ferrier.
'With limited time, resources and attention, the fresh produce sector must be targeted in those challenges and opportunities it chooses to attack. Many strategic plans collect dust on the shelf because they attempt too much and try to please too many.
'Very few significant pieces of work can be achieved alone. So putting Future Fields into action will be a collaborative effort, relying on many small contributions from a wide range of interested parties. This strategic plan will succeed where others have failed because we're only taking action where there's plenty of skin in the game.'
Future leaders
Growcom has also announced a new group of existing and emerging leaders has been appointed to its Future Fields Leaders team.
Over the next few months the group will work in small teams developing action plans around each of the four fields, or areas of strategic interest, for the Future Fields plan.
The Future Fields Leaders team is comprised of: Femi Akinsanmi of Queensland Alliance for Agriculture and Food Innovation (QAAFI) University of Queensland; Eddie Alvarenga of Brismark; Kristy Banks of MADEC Australia; Richard Clayton of MacKays Banana Marketing; Johnathon Davey of Melons Australia; Paul Fagg of Jetbest Group and Tropical Fruit Direct; Phil Horton of Horton Finance; Joshua Maunder Aus-Ex Fruit and the Exotic Tropical Association; Kerry McCarthy of Gracekate Farms; Jennifer McKee of Grower Support; Kees Versteeg of Qualipac; Jessica Volker of Lower Don Organics.
Growcom chief executive Stephen Barnard said it was exciting, and also essential, to have such a diverse and talented group to work with senior Growcom and Department of Agriculture and Fisheries staff in developing a strategic plan for the fresh produce sector and supply chain.
'The Future Fields Leaders are such an important part of our strategic planning process. To be successful, Future Fields must be owned by all stakeholders across the supply chain," said Barnard.
"Through Future Fields we are taking control of our own destiny, so it's essential the team developing the plan and the actions we need to take together reflect the great diversity of interests and expertise in our industry."