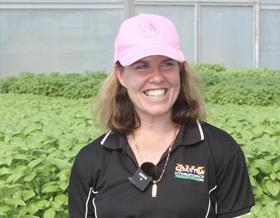 A Queensland-based horticulture body has launched a new national campaign encouraging Australians to adopt more varied diets.
Growcom's Eat Yourself to Health campaign will be led by fresh produce growers, who will urge consumers to take up their own unique Covid-19 Cooking Challenge, encouraging creativity in the kitchen by incorporating a wider variety of fresh produce.
"Australian adults are recommended to consume at least five serves of vegetables and two serves of fruit per day," Growcom said in a release issued today (17 April). "According to recent dietary surveys, the majority of us are not eating even half of that."
Growcom chair Belinda Adams said Australian producers were the logical choice to spearhead the campaign.

"Growers are right behind this grassroots campaign. They dedicate their lives to feeding our nation clean, green and nutritious fruits, vegetables and nuts," Adams explained. "Looking after our health has never been more important as we find our way through this Covid-19 crisis."
An Eat Yourself to Health website has been established with a variety of resources and information for consumers on how to boost their health through increased intake of fruits, vegetables and nuts. Consumers can also join the conversation via social media, on Facebook and Instagram.
"Growers will be issuing the challenge to consumers," said Adams. "Show us how you're incorporating our fresh produce into your meals, and share the results back with us on social media."