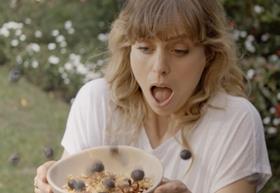 New Zealand-based BerryCo has launched its new blueberry brand, Blue Royal, with a marketing campaign of biblical proportions.
Developed in association with creative communications agency WAVE, the campaign is delivered through a social media ad-series, themed around 'the hand of God'.
The series consists of two main films (30 and 15 seconds respectively) and ten 'companion' videos – a play on The Ten Commandments. Wellington-based actor and comedian Stella Reid stars in the series, while the voiceover for God is provided by a female vocalist.
Rolled out in late October, the campaign highlights the "super-tasty, super-sized" characteristics of blueberries sold under the Blue Royal brand, according to BerryCo's global marketing manager Mel Auld.
"We came to WAVE with a small question about a big product, 'how can we launch the largest blueberry in Aotearoa (New Zealand)?' You can easily discern a Blue Royal berry from the rest, so we need a campaign that does the same," said Auld.
"We're over the moon. It's a larger-than-life campaign for a larger-than-life berry."
Craig Parker, creative director at WAVE, said the campaign broke new ground for fresh produce marketing.
"Fresh produce marketing has long been grounded in the health and well-being category, littered with product shots and consumption moments. BerryCo supported a different approach from the get-go," Parker said.
"There's something magical and mysterious about this berry, and you ask yourself 'how did this come to be?' We thought, if God had another crack at creating blueberries, this is what she'd do."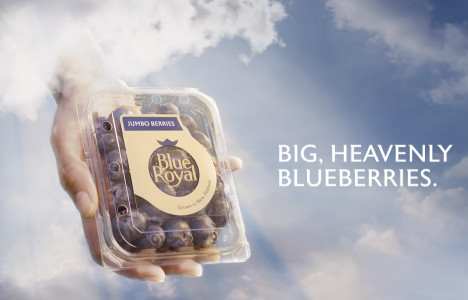 Asked about casting the role of God as female, Parker's response was "why not?"
"God is many different things to many different people," Parker said. "Let's put a spin on the status quo and shake up conventional thoughts around who God is."
The Blue Royal campaign is live on Facebook and Instagram.