Elke Cleverdon and Stephen McCutcheon join board of grower-owned research and development corporation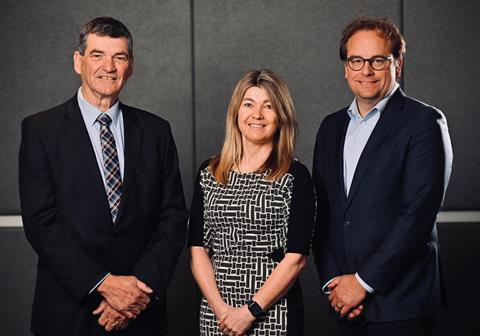 Hort Innovation has welcomed two new board directors and re-elected another following its annual general meeting.
Voting members elected Elke Cleverdon and Stephen McCutcheon and re-elected Jan Vydra to the Hort Innovation board. Julie Bird was later re-elected as chair by the new board, and Paul Harker will continue as deputy chair.
Bird said the new board directors join Hort Innovation at a time when the organisation is realigning itself to the priorities of the horticulture industry.
"Industry's priorities are our priorities, and we have made changes in the past year that bring us closer to growers. Our new board directors have extensive experience in agriculture-related businesses, which will be invaluable as we execute our renewed strategic plan from 2023," Bird said.
The new appointees bring experience in agribusiness, finance, consumer goods, trade and international markets, and regulatory roles.
Elke Cleverdon is an experienced non-executive director in the agribusiness and customer-owned banking sector. She was recently selected to the National Farmers' Federation Diversity in Ag Leadership Program, one of 12 women nationally.
Stephen McCutcheon has had more than 40 years' experience working with the agriculture and food sectors in private and public sector settings. During his career, he has held a number of board positions on Australian government entities including the Australian Pesticides and Veterinary Medicines Authority, Food Standards Australia New Zealand (FSANZ) and is the current chair of Plant Health Australia.
Bird said the board looked forward to working with the new directors, Hort Innovation's teams and growers.
"We welcome our new directors, and I know they will bring determination and energy to the role, along with a desire to make a lasting impact through Hort Innovation's work," Bird said.
Bird also acknowledged the work of outgoing Hort Innovation board directors Robert Clark and Anthony Kelly and thanked them for their contribution to both Hort Innovation and the broader Australian horticultural industry.